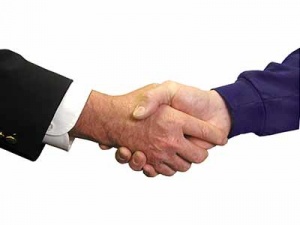 IT EXPERTISE
We are committed to our customer base and dedicated to finding the optimum solution to our customer business needs. We strongly believe in having long term partnerships with our clients, ensuring their business objectives are met, their ROI achieved and view all our clients as our long term business partners.
We provide cost effective support to our customers and ensure that best practice is being followed. In addition, we provide top notch, unique and flexible IT solutions and products that are tailored to meet customer requirements at affordable prices. Our services can be used by all types of business whether they are a sole trader, small medium business or a large corporate.
REFURBISHED HARDWARE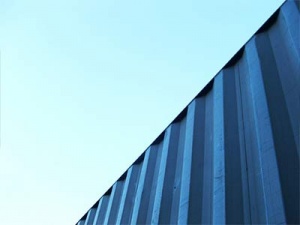 Quantum IT Limited is also specialized in selling refurbished ex leased Desktops, Laptops, Monitors, Tablets, etc. to the companies in Pacific Islands as well as the surrounding areas on a break bulk/ volume container load basis through our dedicated shipping lines and freight forwarders here in Auckland.
HOW WE WORK
We have been in business by providing software licensing and hardware to our dedicated clients. If you have not already had an opportunity to work with us, we encourage you to talk to some of our existing and new  customers . We are constantly working to meet your specific needs of your business in a way which is practical, stable and cost effective. If your business IT solutions are already in place and you are ready to upgrade to a new network infrastructure, we will provide customized solutions to ready your business for a new and upgraded hardware and/or software.
We believe there is no greater joy than assisting our clients grow and achieve their goals through improved technologies. We will work with you and the rest of your team to identify and understand your organizations processes and pain points.We will make sure to take care of our clients so you can take care of yours.
Our mission is very simple and committed to helping our customers right from sales to after sales service. We serve a broad range of market segments not only in New Zealand but also throughout the Pacific Islands. As our services have been exemplary we have been nominated as a preferred supplier by a number of organizations to handle their software and hardware requirements on a regular basis, in order to sustain our growth that Quantum IT Limited has achieved.
WHAT OUR CLIENT'S HAVE TO SAY

"Quantum IT Limited has been a valuable solutions partner for Carpenters Group Fiji. Their excellent customer service and lighting fast expert updates and responses would ensure that they are always there for you. They strive for the best and competitive prices which can be hardly touched by their competitors. If you are looking for anything in the IT industry Quantum IT Limited can definitely source it for you."

"I have been doing business with Ivan Rasquinha and his team at Quantum IT since 2012. Over this time I have seen that Quantum IT clearly prides itself on customer service and is well regarded in supporting its customers across NZ and Pacific Islands. Ivan is talented and hardworking, I have no trouble recommending them to anyone who wanted to be looked after at the highest level. "

"Quantum IT Limited has been a valuable business partner for SYNNEX, their experience and expertise in the it industry will ensure you purchase the right product at the right advice, all at competitive pricing."

"Quantum IT Limited have proved to be a value add partner during their long relationship with Westcon selling Veeam and VMware. Their achievement has been established in their ability to seek the best licensing solution for their client going forward and reflected in tremendous growth."

"Working with such an established ICT company as QUANTUM IT LIMITED has been a good experience. In addition to providing access to top quality products and services on a consistent basis, QUANTUM IT LIMITED also provides a perfect match for the brand identity. On top of this, the feedback that we receive from our clients on the products and services is always positive. It goes without saying that we look forward to continuing an excellent working relationship with Ivan and his organization for a long time to come."

"As a BDM of one the largest distributors of Technology Products in NZ I have had the pleasure of dealing with Ivan Rasquinha for a number of years. His professionalism and attention to supplying customers with brilliant service is testament to Ivan's honest work ethic. Ivan is polite, friendly and customer satisfaction is his top priority. Ivan is a pleasure to do business with on all levels."
"We have been working with Quantum IT Limited for the last 3 years and they did not disappoint. Communication is clean & clear, no hassles. Goods shipping is fast as well as quality and competitive prices"