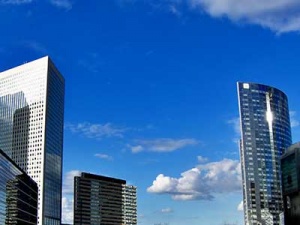 SOLUTION FOCUSED THINKING
We are a New Zealand based IT company that provides IT consulting services, Software licensing and Hardware.
Specialised in trading locally and globally. Established with the aim of providing superior service, leading technology and solutions to our valuable customers and channel partners within the SMB and Enterprise Space.
We are actively reselling hardware, computer peripherals and software licensing through global partners and local distributors. We are a dedicated team of IT professionals with considerable experience of business and technical operations in charity, non-profit, public sector and commercial organisations. From requirement gathering to IT infrastructure strategy, we provide a full range of consultancy services and support to help take the hassle out of customer's IT projects. We are committed to delivering the best solution for our clients with local, personal, flexible and hands on support.
We are a business group who think and act as an extension to our customers requirements and have built our reputation over a period of years. We deliver easy to use technologies and services to all our dedicated and new customers. Our clients come from various countries and comprise of many of the best known enterprises who are looking for gains in efficiency and simplicity.
Serving our clients means being attentive to their needs and aspiration as we create a bridge from need to market with expert insights. We bring an entire team of professionals and a wealth of knowledge to your business.
If you are ready to make the switch to a team that cares about your business success, make technology work seamlessly for your organization, we are ready to work with you.
In the last year we have been focused on developing strategic partnerships to support our ongoing business development. This is also further evidence that we remain committed to our partners and customers.
Within New Zealand we want to strengthen our commitment to our customer and expand areas we haven't been so focused on. Through collaboration with our strategic partners we will supply you with the most advanced technology and expertise as our global partners totally understand that our clients are our primary focus. We help our partners overcome challenges through a comprehensive range of products and solutions across various sectors.
WE HAVE WORKED WITH THE WORLD'S MOST SOPHISTICATED BUSINESSES ON MARKET LEADING TRANSACTIONS
Our clients know that we go beyond sales and therefore Quantum IT Limited partnered with leading technology companies in order to ensure our clients the best value.
OUR COMMITMENT TO HELP OUR CLIENTS AND DELIVER THEIR STRATEGIES HAS SEEN US BUILD A TRULY GLOBAL NETWORK
We operate in over 12 countries. We work globally while retaining a local touch.
WHAT OUR CLIENT'S HAVE TO SAY

"Quantum IT Limited has been a valuable solutions partner for Carpenters Group Fiji. Their excellent customer service and lighting fast expert updates and responses would ensure that they are always there for you. They strive for the best and competitive prices which can be hardly touched by their competitors. If you are looking for anything in the IT industry Quantum IT Limited can definitely source it for you."

"I have been doing business with Ivan Rasquinha and his team at Quantum IT since 2012. Over this time I have seen that Quantum IT clearly prides itself on customer service and is well regarded in supporting its customers across NZ and Pacific Islands. Ivan is talented and hardworking, I have no trouble recommending them to anyone who wanted to be looked after at the highest level. "

"Quantum IT Limited has been a valuable business partner for SYNNEX, their experience and expertise in the it industry will ensure you purchase the right product at the right advice, all at competitive pricing."

"Quantum IT Limited have proved to be a value add partner during their long relationship with Westcon selling Veeam and VMware. Their achievement has been established in their ability to seek the best licensing solution for their client going forward and reflected in tremendous growth."

"Working with such an established ICT company as QUANTUM IT LIMITED has been a good experience. In addition to providing access to top quality products and services on a consistent basis, QUANTUM IT LIMITED also provides a perfect match for the brand identity. On top of this, the feedback that we receive from our clients on the products and services is always positive. It goes without saying that we look forward to continuing an excellent working relationship with Ivan and his organization for a long time to come."

"As a BDM of one the largest distributors of Technology Products in NZ I have had the pleasure of dealing with Ivan Rasquinha for a number of years. His professionalism and attention to supplying customers with brilliant service is testament to Ivan's honest work ethic. Ivan is polite, friendly and customer satisfaction is his top priority. Ivan is a pleasure to do business with on all levels."
"We have been working with Quantum IT Limited for the last 3 years and they did not disappoint. Communication is clean & clear, no hassles. Goods shipping is fast as well as quality and competitive prices"